First Open Call Experiments (FOCE)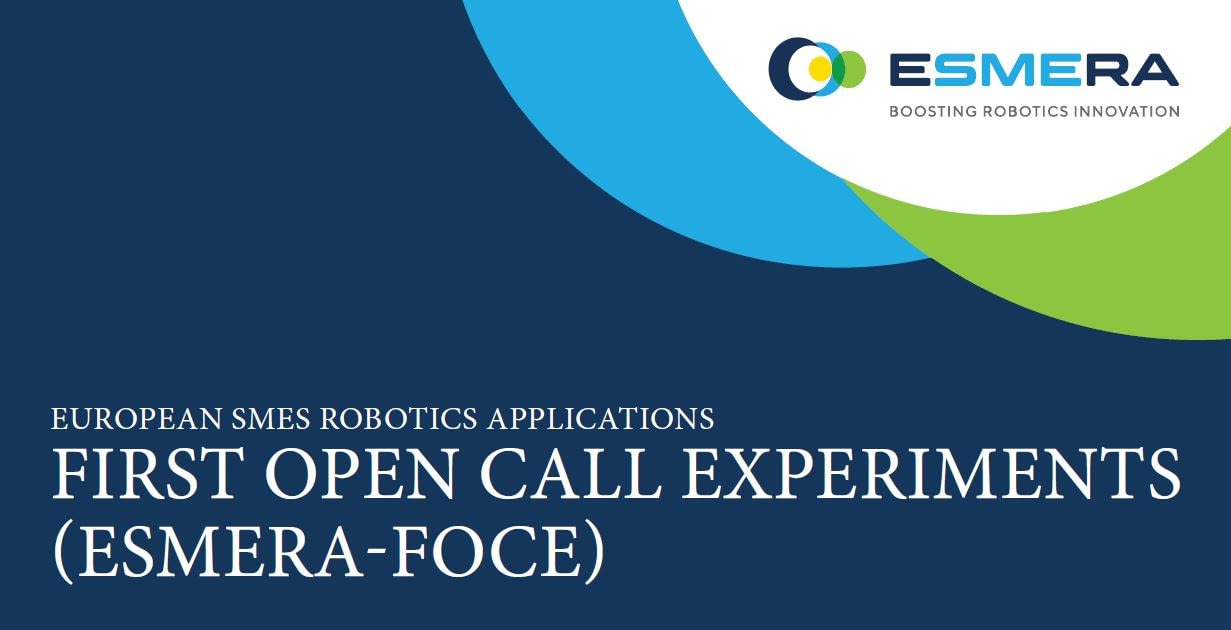 Within the First Open Call of ESMERA, the following experiments were chosen to develop robotics solutions to specific challenges. They are currently in the process of industrialising their products.
Find a brochure with all the experiments funded under the First Open Call here:
ESMERA Open Call I experiments
These 12 experiments have recieved funding from ESMERA during Phase I:
Agriculture
A1 Challenge
ROWER
SPAIW
CAROB
Started experiments on 01.09.2019
Energy

E1 Challenge
E2 Challenge

Started experiments on 15.04.2019
Manufacturing

M1 Challenge
M2 Challenge
M3 Challenge

WIRECOBOTS
AutoTAP
REFLECT
eQUALS

Started experiments on 15.04.2019
Construction

C1 Challenge
C2 Challenge

Started experiments on 15.04.2019
The selection of experiments was carried out in two competitive phases:
Phase I: 12 selected experiments competed to develop their proof-of-concept (9 months).
Phase II: the winners continued to Phase II for another 9 months to bring their technologies even closer to the market.
The final five experiments which started Phase II on March 15th, 2020, are:
The following document explains the guidelines of how experiments proceed from Phase I to II: