---
Consortium:
Project Hashtag:
#Applepickrobot
Watch the experiment's video here.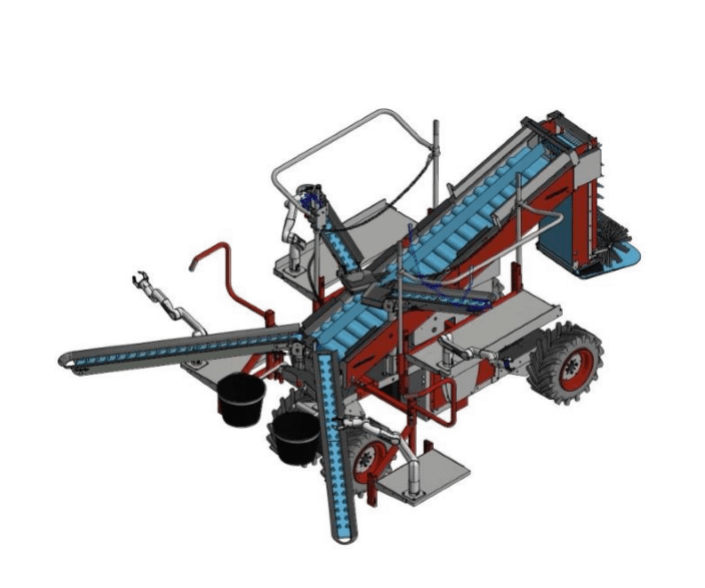 ---
Overview
The fruit sector is an important part of the EU Agroindustry. Apple orchards in the EU cover more than 473,500 ha and in 2018 over 12,611,000 ton of fresh apples were harvested in the EU. The vast majority of these fruits were picked manually, mostly by seasonal labourers. These labourers become more and more scarce as old pickers retire and the young ones do not want to work in agriculture.
In a global market, Europe would be at a loss if it does not maintain a continuous supply of innovation into the fruit chain. Maintaining an EU fruit production is also of strategic importance in terms of food security & safety. This is why Munckhof Fruit Tech Innovators BV and Riwo Engineering BV got the idea to develop a robust and intelligent Apple Picking Robot, which will be the first capable to autonomously traverse an orchard and accurately picking a part of the ripe apples. It becomes possible for a robot to operate safe in an orchard among employees with state-of-the-art vision technology for detecting and recognizing apples. Goal of the fore-lying project is also to prepare for the dissemination and commercialisation in the EU and worldwide. The demand for Apple Picking Robots will increase in the coming years and influence the license to produce.